If you are looking to put your home on the market in the Santa Rosa Beach, Florida area, then wondering whether or not you should stage the space has probably crossed your mind. There are so many questions – is it worth the investment? Will I see a return? How do I know if I should? The truth is, there are so many ways your home can benefit from staging, especially if the space is empty awaiting a sale. Read on to find our top 4 benefits of staging your home to sell!
Higher Resale Value
Who doesn't want more money when selling your home? It is estimated that staging your home before listing it brings in an average of 17% more cash than if your home was blank and bare. An extra 17% can be a big difference for your wallet, and this is an easier way to get more money than doing something more major such as a kitchen or bathroom remodel.
Helps Potential Buyers Envision the Home
Believe it or not, a lot of people have a difficult time visualizing spaces. So when touring a house with empty rooms and blank walls, people can find it challenging to imagine what potential the space can have. All they see is what is in front of them, which is just an empty room. By adding some furniture and wall art, you are showing them the possibilities of a space and helping potential buyers understand how each room can be used. This logically helps in problem solving for buyers who often times will have these questions come up AFTER viewing. With staging a space, you are helping to resolve these questions before a viewer even thinks of them.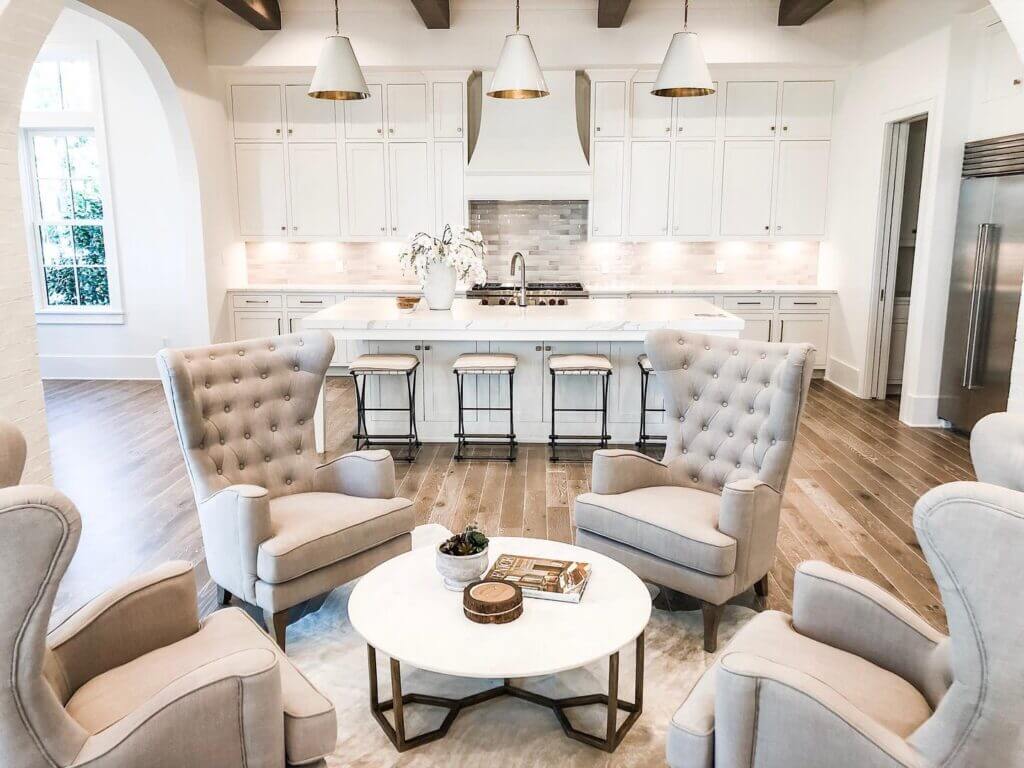 Helps to Highlight Special Features in your Home
Does your home have some stellar features such as a row of built-in bookcases or a stunning fireplace? Staging your home can help to highlight some of these special characteristics and turn them into selling points! As staging your home can showcase architectural features, it can also mask some less attractive spaces. From awkward nooks to odd shaped spaces, staging your home can provide ideas to new homeowners on how to utilize those areas.
Shorter Time on the Market
This nifty benefit has to do with the psychology of spaces. When prospective buyers can imagine themselves in the home, it fuels the desire and likelihood that they will make an offer. This is both caused by the emotional and logical reasoning that buyers get when they see a space that is well-designed. Either they can picture themselves on that sofa snuggling up watching a movie, or love how the dining room is large enough to fit a table of eight.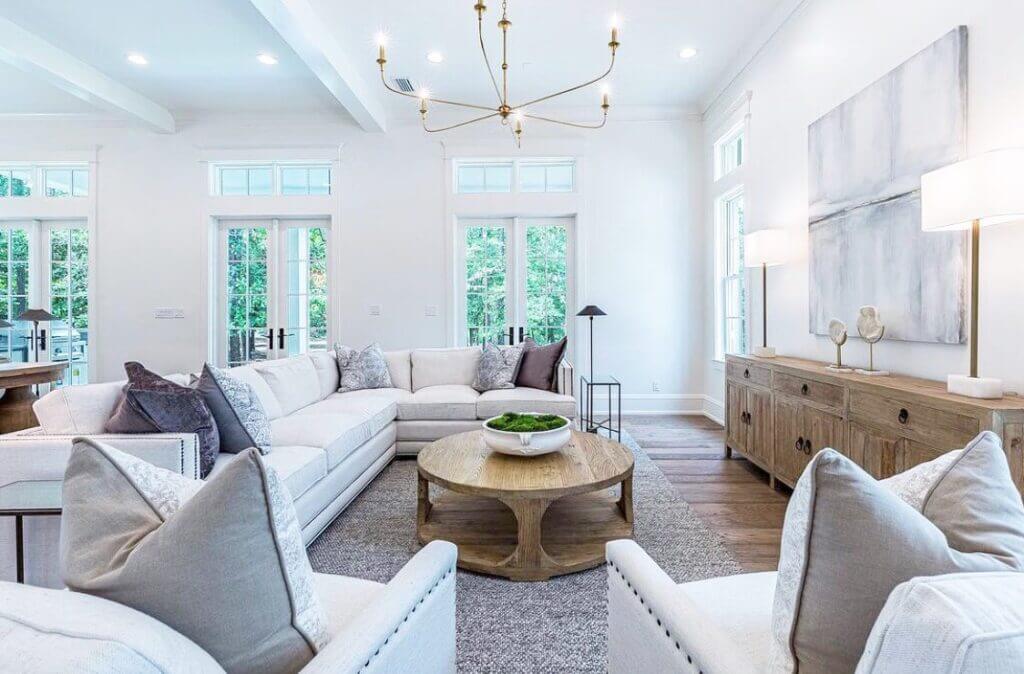 Those are 4 benefits of staging your home to sell, with everything from higher resale value to shorter market time – Bottom line is that it's a great investment for you and your future buyers. Having a professional assist you in your staging needs is a great way to make sure your home is destined to sell. Our team at Bontemps Interiors in Santa Rosa Beach can help you in all your staging needs.