Staying organized in your home can be one of life's greatest challenges.  Staying organized while keeping your aesthetic and design on point?  Feels nearly impossible. We get it!
We've teamed up with professional organizer Bethany Jewah from Next Step Home Organizing to give us a few tips on how to stay organized without compromising your interior design in your home.  Let's dive in.
Maximize Storage Space
"I think that the aesthetic and overall look is very important when it comes to organizing a space," Bethany said. "First, I start by measuring the area that I'm working in, whether it be shelves, a closet, or even a garage. You want to get product that fits your space, first and foremost – That's the most important part. If your bins are too big for a shelf it's kind of pointless to use them. If they're too small you're missing out on valuable storage space. So be sure to get bins and containers that maximize the space!" Utilizing all the space in a uniformed way can keep your space feeling organized and clean.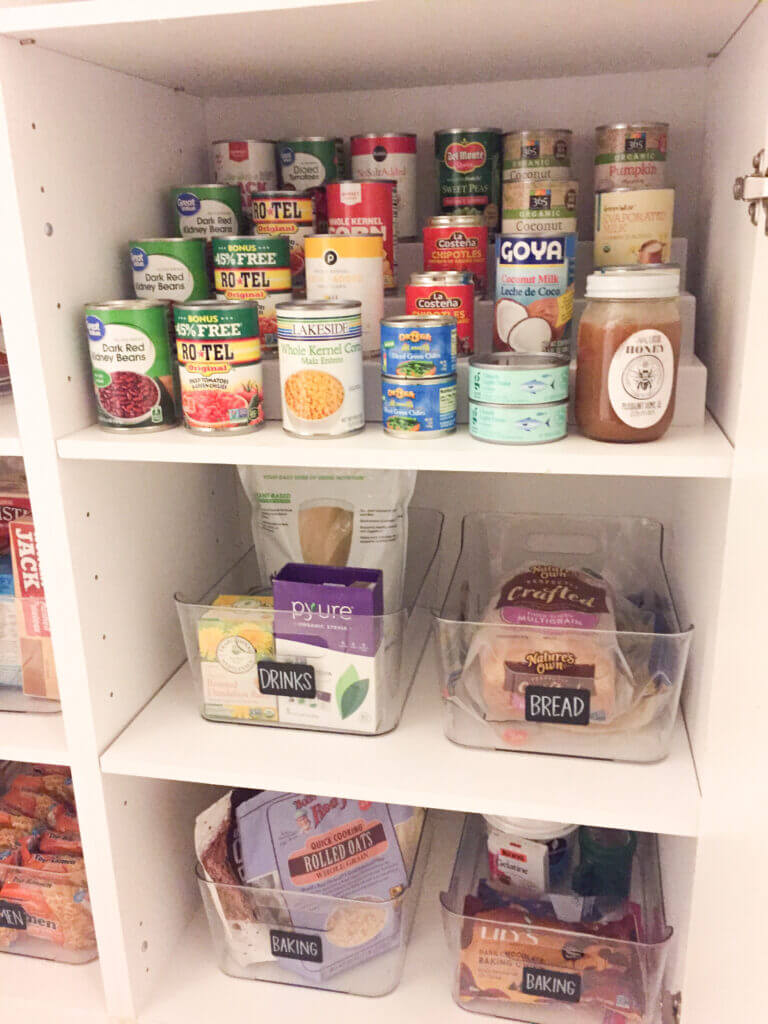 Type of Storage Containers
Choose the right containers! Using things like baskets or bins that match the interior design aesthetic you're going for will help you feel like you're not compromising your design or look to stay organized.
"Next, I look at the general design and decor of where I'm working to choose containers that go with the decor and feel of the space," Bethany said. "There are so many options to choose from that are both functional and beautiful."
She also has a tip that can help keep things looking uniform. "When picking product to use, choosing bins or containers that all match or go together makes a huge difference and is much easier on the eye!" Avoid mismatched bins or containers to stop that cluttered feel.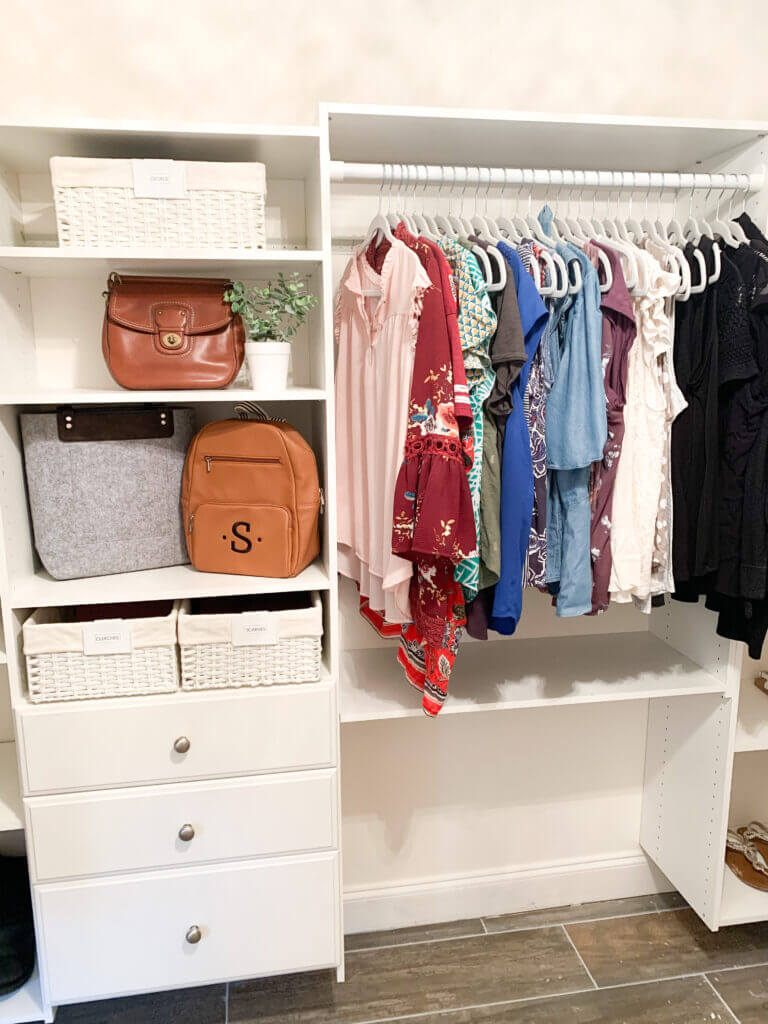 Labeling
So, you've got bins, containers and more housing many different items. How do you remember what is stored in each space without ruining the look? Try getting creative with your labeling! "Labeling is easily adjusted to match the aesthetic of the space and the bins you've chosen. You can change colors, fonts, sizes, bin clips, etc to go with the style," Bethany advises.
Labeling is not only productive and helpful to keep things together, it's imperative in finding things you need to use on the day to day – and to be able to return them to the right home. This is one of our favorite ways to stay organized without compromising your Interior Design.
We've got a variety of furniture and storage options available in our Santa Rosa Beach shop at Bontemps Interiors. The next time you feel yourself getting overwhelmed while designing AND organizing, remember the tips above or call Bethany with Next Step Home Organizing to help!