Within the past year, more and more people are working from home, which means many are re-evaluating their home workspace. Finding new space, redoing our offices, transforming corners of bedrooms – whatever the case, we are now adjusting how our homes can accommodate these new working situations.
Want to make your work from home time for efficient? Here are four design tips that will help you in creating a successful home office.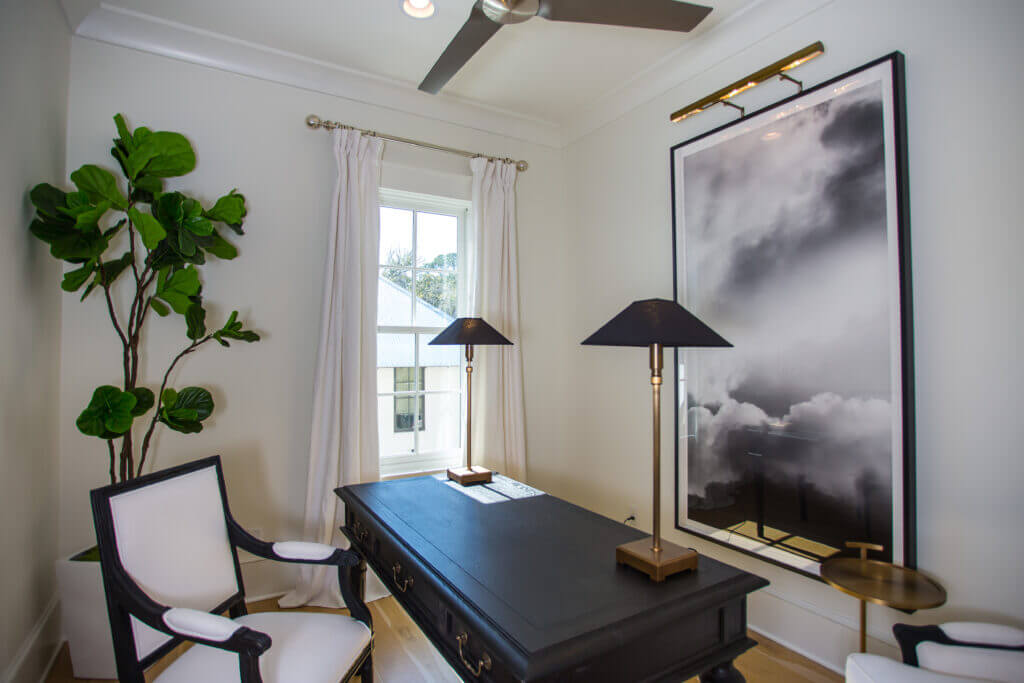 Create Separate Dedicated Space
If you are still thinking that your kitchen table functions as your home office, think again. Not only is it a hassle to take up and take down your workspace every day, but it also is very distracting. Having your own space that is your office – whether a converted guest bedroom, a corner of the living room, or a closet space – is important to help you function better while working.
Declutter your Space
A messy space equals a messy mind. Studies have shown that a tidy home can reduce your stress while increasing your productivity levels. Make sure your home office is tidy and free of clutter, by removing piles of scrap paper from your desk, keeping your pens in a cup or holder, and try not to use it for storage. Try to use other organization tasks, such as using boxes, labels, and filing systems. Since messes can accumulate overtime, make sure to keep a regular routine of tidying up your home office for maximum productivity.
Make it Comfortable
One of the modifications that have been made in the corporate office world within the past 10 years is the focus on making the workspace comfortable. Since companies understand that this is important for their employees, why not translate this into the home office for yourself? Find new furniture that will make working from home a comfier experience, such as a nice chair, sit-to-stand desk, and dual monitors. Bontemps Interiors can help transform your space and make it function-able at the same time. These comforts can make the long work day more manageable and relaxing.
Find Extra Storage
Another way to keep things organized is by having lots of storage options. Make sure everything has a home by getting boxes, bins, containers or drawers to keep things together. Get filing systems, bookcases, and storage cabinets to ensure that your home office is neat and tidy.
With the majority of us working from home, adding these design tips into your home office space will ensure that you are set up for success. If you need help creating a space you love, call our Santa Rosa Beach office today and set up a consult.