What is the best part about summer? Sun, sand, and water of course! While you are sipping a margarita with your toes in our white sandy beaches, there is definitely a sense of tranquility and peace so satisfiable that it gets difficult when it's the time to leave. Year round, we all wait for warm weather to arrive so that we can hit the beach to relax. But instead of waiting, why not bring the beach into your home? We at Bontemps Interiors, a Destin Florida Interior Design firm, are detailing out 6 ways to bring the beach into your home.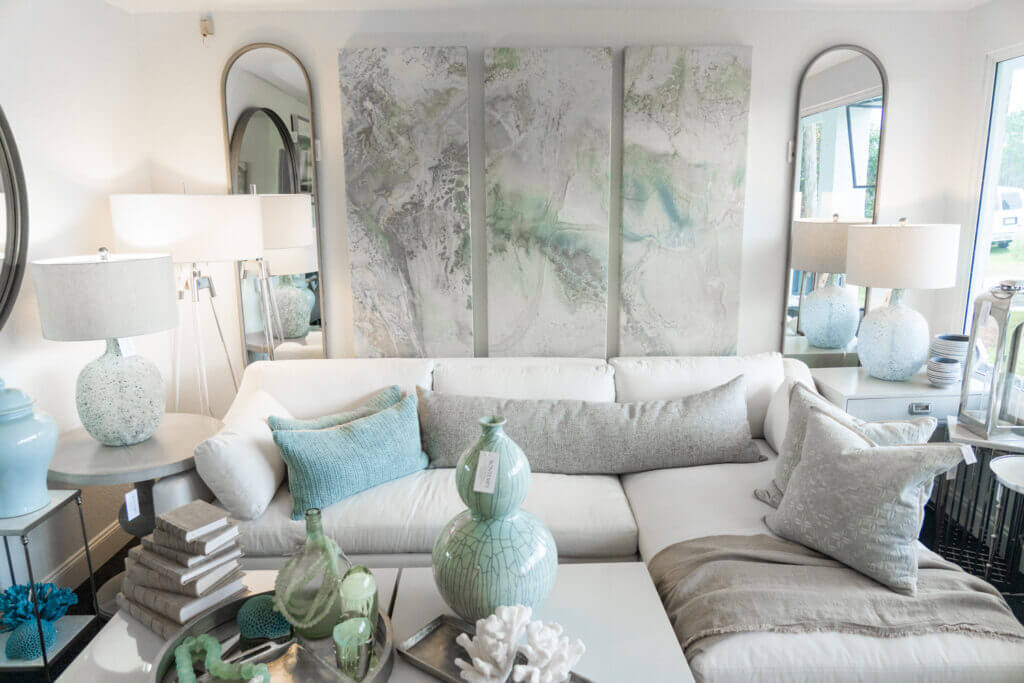 Whether you live away from the beach – somewhere in the middle of a city or you reside nearby and want to feel the beach vibes inside, these décor tips and ideas will help you bring back those sandy vibes and turquoise-tinged character to your homes. So, are you ready to ditch your present design style for this perfect coastal feel? Let's have a look!
1. Display Seashells
We all have collected seashells on a vacation at one point or another in our lifetime. Whether to just decorate with them or store them as a souvenir – seashells are the most authentic looking beach décor. Display them on your coffee table, console, dining room center piece or on a floating shelf to create a simple yet beachy feel in your space.
2. Creative Wall Art
The colors and artwork on your walls really set the tone for the room. Using local artwork, either a blown up photograph of a beach scene you love or a painting, there is no easier way to decorate your walls while keeping a coastal theme. If you take a family vacation to the beach, a family photo session with canvas prints are another great way to incorporate the beach feel.
3. Play with Colors
What are the first colors that pop in your head when I say, 'coastal', 'beach', and 'ocean'? More than likely you're thinking emerald blues, greens, and whites (hello, Emerald Coast!) To bring the beach into your home, colors are a major place to start. There are a variety of options – Like beachy artwork on white walls, turquoise/blue solid and patterned throw pillows on a white couch, or an accent wall with beachy colors. Revolving your color palette around these hues will definitely give a coastal charm to your home.
4. Coastal Decor
Another way to bring the beach into your home is with coastal furniture and decor pieces. Pieces that incorporate ropes, shells or reclaimed wood will add to your coastal vibe. We also love to use lamps or lighting that brings the beach feel. What about some bohemian-styled knitted baskets? Place them underneath your consoles and tables, in the entryway or the hallway to round out your design. But remember not to hide them – they should definitely be on display in your homes.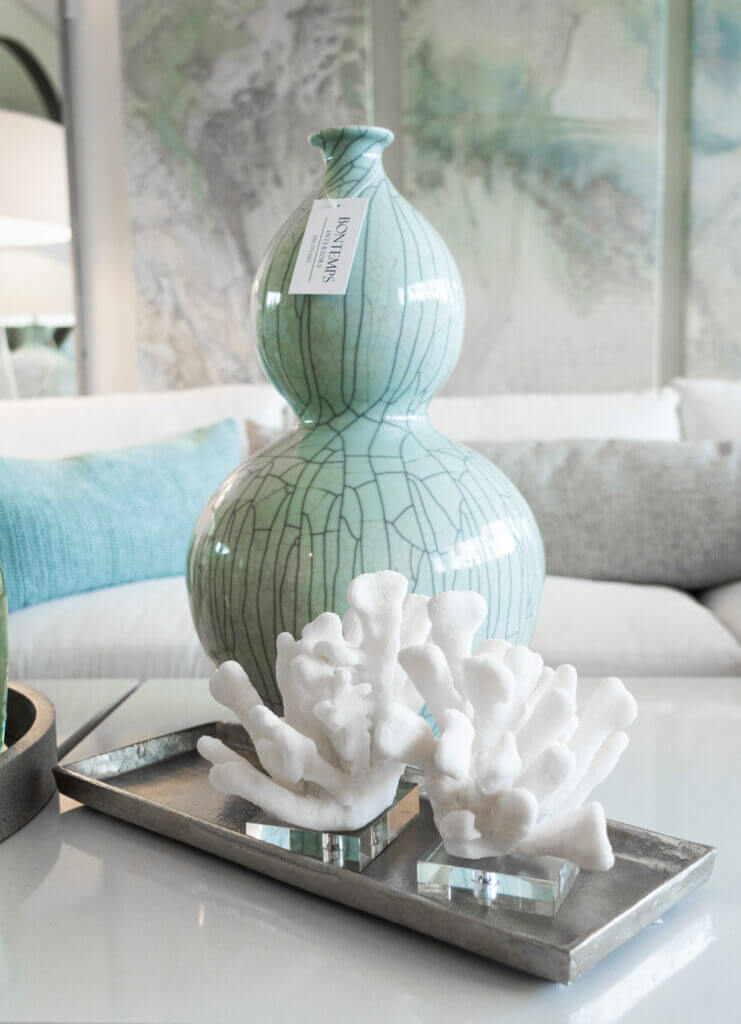 5. Furniture Choices
Furniture is a major choice in a home, one that stands out and catches attention from your guests. The first rule is to skip bold furniture, and instead look for light, airy, and bright furniture that matches your paint colors and wall decor. The second thing to keep in mind when looking for furniture is that it should be as relaxing as the beach – So look for things like daybeds, armchairs, hammocks and lounge chairs to mimic the beach feel. You can also use your patio and balcony and transform them into a "Cabana-like" experience!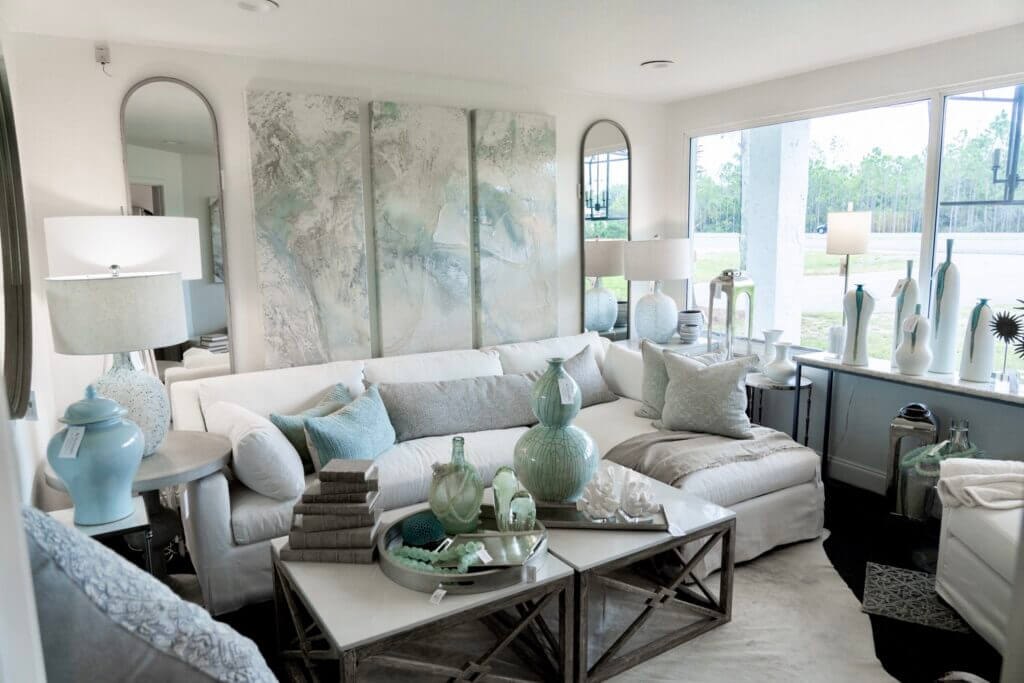 Now that we discussed our 6 ways to bring the beach to your home, let's find all the necessary items to get you started. Our show room located in Santa Rosa Beach is full of furniture, accessories and artwork to help you get inspired by our coastal style. Our team of interior designers can also work with you to transform any space while bringing your design dreams to life.